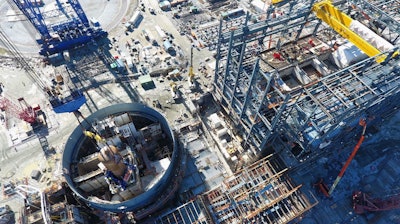 COLUMBIA, S.C. (AP) — A deal with Virginia-based Dominion Energy could mean $1.3 billion in refunds for customers of a troubled South Carolina utility who have been funding a failed nuclear reactor project.
Dominion announced Wednesday it would make immediate $1,000 cash payments to SCANA Corp. customers within 90 days of closing its purchase of the company.
SCANA has been reeling since announcing last summer its subsidiary, South Carolina Electric & Gas Co., was abandoning construction of two new nuclear reactors at the V.C. Summer Nuclear Station. Via a series of rate hikes, SCE&G customers have paid about $2 billion toward the company's debt on the project.
SCE&G and project co-owner Santee Cooper blamed the $9 billion project failure on the bankruptcy by contractor Westinghouse. The $14.6 billion deal announced Wednesday needs regulatory approval.