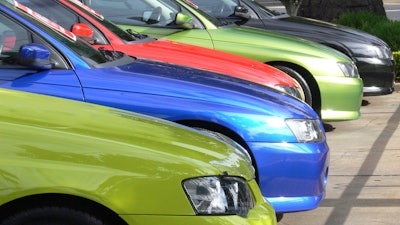 Flickr
DETROIT (AP) — The U.S. auto industry's historic growth streak may be ending, but demand for new cars and trucks remains healthy as the new year begins.
U.S. sales of new vehicles are expected to fall 2 percent to 17.1 million in 2017, according to Kelley Blue Book. That would be the first year-over-year decline since 2009, ending an unprecedented seven-year expansion.
Automakers report sales for December and 2017 on Wednesday.
While sales are likely to fall short of 2016's record of 17.55 million, 2017 is still expected to be the fourth-best sales year in U.S. history.
And analysts say low unemployment and high consumer confidence should also help boost demand in 2018.
The growing popularity of leasing will also bring millions of people back to the market to trade in their vehicles.