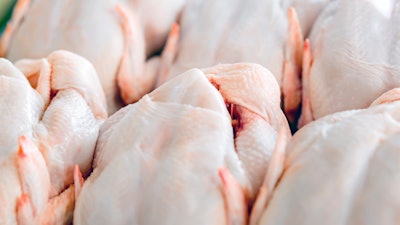 Wayne Farms, one of the largest poultry processors in the U.S., recently announced expansion plans for its Enterprise, Alabama facility. The $105 million project, which is projected to increase production output by 30 percent, will bring 400 new jobs to the plant. Once the project is completed in January of 2019, the Enterprise facility will employ more than 1,700 workers.
The processor, which boasts annual sales of more than $2 billion, has invested more than $200 million in the area. The company cited a solid work force and favorable business climate as reasons behind their continued growth plans in the region.
The expansion project will add advanced manufacturing and processing equipment focused on Wayne Farms' Naked Truth premium chicken brand. In total, Wayne Farms operates three production plants in Alabama's Wiregrass region, where it employs more than 3,000 people.