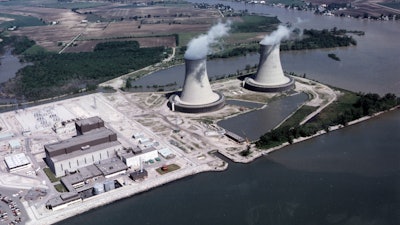 Nuclear Regulatory Commission
FRENCHTOWN TOWNSHIP, Mich. (AP) — Officials say the Fermi 2 nuclear power plant in southeastern Michigan has returned to full power after operating at a reduced level for repairs to a pump.
DTE Energy Co. spokesman John Austerberry tells The Blade of Toledo, Ohio, that a problem was found in one of the plant's two reactor recirculation pumps after that piece of equipment stopped operating Nov. 25. The plant operated at about 40 percent power while repairs were made.
Austerberry says the problem didn't affect plant safety systems. He told the Monroe News last month that those systems responded as they should.
The Detroit-based utility's plant is located along Lake Erie in Monroe County's Frenchtown Township.