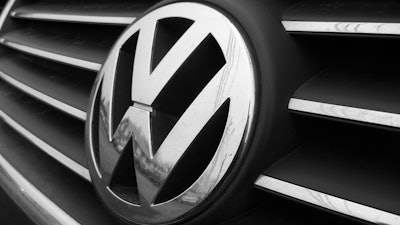 A federal judge in Detroit has sentenced former Volkswagen manager Oliver Schmidt to seven years in prison and ordered him to pay $400,000 for his role in the company's diesel emissions cheating scandal.
In the judge's ruling he described Schmidt as an opportunist, but noted that VW's senior management also needs to be held accountable. Schmidt, a mechanical engineer with a $130,000 base salary and $40,000 in annual bonuses, was portrayed as someone who saw the cover-up as a way to impress senior management and advance his career.
Schmidt's defense council had requested 40 months and a $100,000 fine.
Prosecutors said Schmidt, a German national who will be deported after serving his sentence, destroyed documents pertinent to the investigation and encouraged subordinates to do the same. He also lied about his involvement in a scandal that cost VW $17 billion in civil settlements and an extra $4.3 billion from criminal charges.
The scandal centered on the use of a so-called "defeat device", a type of software designed to make the vehicles perform differently in road and test conditions. This led to significantly higher levels of pollution in actual use than permitted. Authorities said VW installed the software on about 500,000 2.0-liter diesel vehicles sold in the United States between 2009 and 2015.
Schmidt served as the go-between between senior VW officials in Germany and the regulators. He briefed former VW CEO Martin Winterkorn directly in July 2015, but is not believed to be the most culpable person in the case. Schmidt pleaded guilty in August to conspiracy and violation of the clean air act, both of which are felonies. A more serious charge of wire fraud was dismissed as part of his plea.