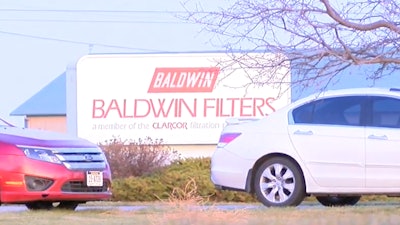 GOTHENBURG, Neb. (AP) — An Ohio-based company says it is closing a plant that employs around 140 people in west-central Nebraska and moving its production elsewhere in the state.
Cleveland-based Parker Hannifin announced Thursday that its Baldwin filtration products plant in Gothenburg will be closed by the end of October next year. Production will be transferred to the company's plant in Kearney.
Parker says its acquisition of Baldwin's parent company Clarcor created excess and redundant manufacturing capacity. Parker also says the Baldwin plant workers will receive severance, re-employment opportunities and outplacement support.
Parker spokesman Aidan Gormley says the closure won't affect the Parker sealing products plant in Gothenburg.