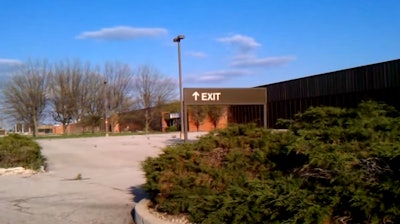 MUNCIE, Ind. (AP) — Crews have begun pulling down a sprawling former BorgWarner auto transmissions factory in central Indiana that once employed thousands of workers.
The Muncie building has sat empty since Auburn Hills, Michigan-based BorgWarner shuttered the plant in 2009. It's a half-mile long and includes more than 1 million feet of workspace.
Jim Wallace of Sagamore Hills, Ohio, bought the property this summer. He plans to leave up to 200,000 square feet of the building intact, but tells The Star Press that much of the building was in such bad shape it couldn't be saved due to roofing problems and vandalism.
More than 5,000 people worked at the factory in the 1950s. The oldest portion of the former factory was built in 1930.