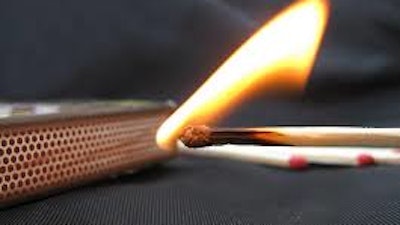 According to Minnesota Public Radio News, a Diamond factory in Cloquet, MN producing match sticks and tooth picks will close its doors within six months, putting 85 people out of work.
The Minneapolis/St. Paul Business Journal said that current plant owner Newell Brands sold its fire-starting operation (which includes matches, toothpicks and starter logs) to Royal Oak Enterprises of Georgia, but Royal Oak wasn't interested in the Cloquet plant. Newell will now attempt to find a buyer for the shuttered plant.
The factory has been in operation since the early 1900s, and once employed more than 500 workers. MPR reports that business began to dry up gradually, as disposable lighters and electric stoves became commonplace. The smoking bans of the early 2000s and onward caused orders to ebb further, and demand for items like clothes pins just never recovered due to technological advances.