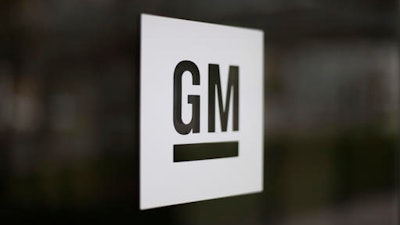 WILLOW RUN, Mich. — Yesterday, General Motors announced it will add or retain approximately 900 jobs across three Michigan facilities during the next 12 months.
The 900 jobs are in addition to the 7,000 jobs and $1 billion in U.S. investments GM announced earlier this year.
GM also outlined a series of programs the company is supporting to promote the overall development of skills required for future job growth in Michigan and the U.S.
As a result of working closely with the UAW to grow the business, GM has identified the following job opportunities:
Romulus Powertrain Plant: Approximately 220 new jobs to increase production of the 10-speed automatic transmission to be used in multiple GM products, including the current 2017 Chevrolet Camaro ZL1.
Flint Assembly Plant: Approximately 180 retained jobs by redeploying team members from Lansing Delta Township to support production of the Chevrolet Silverado HD and GMC Sierra HD pick-up trucks.
Lansing Delta Township: Approximately 500 retained jobs to support production of the all-new Chevrolet Traverse and Buick Enclave in the first quarter of 2018.
"The job commitments announced today demonstrate the confidence we have in our products, our people and an overall positive outlook for the auto industry and the U.S. economy," said GM Chairman and CEO Mary Barra.
As previously announced, the Lansing Delta Township Plant will be adjusting production plans this spring as the plant transitions from building three models, the Chevrolet Traverse, Buick Enclave and GMC Acadia (all-new GMC Acadia now built in Spring Hill, Tennessee), to two models, the all-new Chevrolet Traverse and Buick Enclave. During this transition, the plant will not operate a third shift. When the plant has fully launched the new crossovers by early 2018, GM will bring back approximately 500 jobs to give the company flexibility to meet market demand for the new crossovers.
Since 2009, GM, along with the UAW, announced investment commitments in Michigan of nearly $10 billion.
GM Outlines Plans for Workforce and Skill Development
GM also outlined its support for several initiatives aimed at promoting the development of engineering and technical skills required for future job growth in Michigan and the U.S.:
FIRST Robotics: FIRST Robotics inspires and recognizes science and technology education.
Take 2: An internship program for professionals with technical backgrounds who took a career break of two or more years and are interested in returning to the workforce.
Girls Who Code: A partnership to inspire and empower thousands of U.S. middle and high school girls to become future leaders in technology and engineering fields.
SAE International's A World in Motion (AWIM): A teacher-administered, industry volunteer-assisted program that brings STEM education to life in K-12 classrooms.
Detroit Area Pre-College Engineering Program (DAPCEP): Program to encourage and prepare students across southeast Michigan for the technical jobs of the future.
TechForce: Partnership with Arizona Science Center and Phoenix public schools designed to provide middle and high school students with hands-on experiences that encourage both STEM and career and technical education.
Student Corps: An internship program in underserved Michigan communities partnering high school students with GM retirees and college students on service work, job training and life skills development.
"With the rapid pace of change in our industry, it's very important the U.S., and Michigan, are able to attract the best technical talent in the world for our most critical jobs and careers," said Barra. "Supporting programs that promote STEM is a key part of ensuring we have access to the technical talent needed to win in the future."