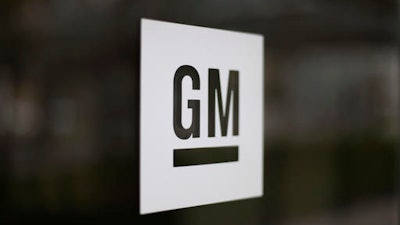 DETROIT – Take 2 is a career reentry program from General Motors that provides training and development opportunities for experienced professionals returning to the workforce after taking a career break of two or more years.
The Take 2 program began in early 2016 and is preparing to hire candidates for its fourth session.
Positions for the fall 2017 session will be available in Southeast Michigan, Phoenix, Austin and Atlanta, and for the first time, Canada.
Also new for 2017, GM is seeking marketing professionals in addition to engineering, IT, manufacturing, finance and customer care experts.
The application period begins May 1, and the paid 12-week internship positions will run from mid-September through early December.
In addition to technical training, the Take 2 program offers program participants extensive networking and professional development support.
Wendy Kwiecinski, a GM safety forensic engineer, rejoined GM in early 2016 during the first Take 2 cohort. After taking a nearly 20-year career break to homeschool her children, she was ready to reenter the workforce, but was concerned that her skills were outdated.
"Through the support of the other participants who had also stepped away for a while, the Take 2 program helped me realize that the skills I acquired during my break, while different, are just as useful as those I would have developed had I remained in the workforce," said Kwiecinski.
"Our goal is to offer full-time positions upon completion of the program," said Adela Vinot, Take 2 program manager. "In order to do that, it's our job to provide them with the tools and support to make them successful."
Interested, qualified candidates can find more information and submit applications at careers.gm.com.