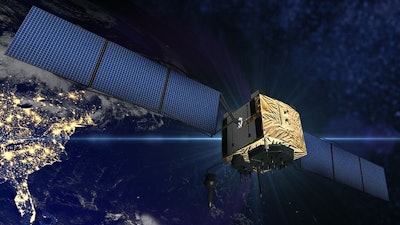 Raytheon
Raytheon reached another milestone in developing the U.S. Air Force Global Positioning System Next-Generation Operational Control System, known as GPS OCX, with the completion of the Factory Qualification Test of the Launch and Checkout System (LCS).
GPS OCX will increase performance and security of the GPS system.
Raytheon tested 74 OCX segment requirements at its Aurora, Colorado, factory in a cyber-hardened environment, verifying that the LCS is well on its way to meeting U.S. Air Force requirements.
Next, the remaining OCX segment requirements will be qualified in a retest period, and those requiring external interfaces will be qualified onsite at Schriever Air Force Base prior to delivery of the overall OCX LCS in 2017.
The final phase of testing – Site Acceptance Testing – will follow the delivery of the system.
The Factory Qualification Test achievement builds upon other OCX milestones achieved in 2016, including:
Completion of Black Wide Area Network testing of unclassified external interfaces for GPS OCX with perfect scores on mission capability and cyber controls
100 percent requirements pass rate on Electro-Magnetic Interference testing on the OCX Monitor Station Receiver Element, or OMSRE
Successful Critical Design Review for OMSRE hardware development
Completion of the LCS component-level qualification test
Risk-reduction testing functional checkout for the OCX ground system software, demonstrating OCX's capabilities for precision navigation and timing in a fully cyber-hardened environment
The U.S. Air Force-led GPS Modernization Program will yield new positioning, navigation and timing capabilities for U.S. military and civilian users across the globe.
Developed by Raytheon under contract to the U.S. Air Force Space and Missile Systems Center, GPS OCX is replacing the current GPS operational control system and will support the launch of the GPS III satellites.
The new system will provide enhanced performance, the effective use of modern civil and military signals and secure information-sharing with unprecedented cyber protection.