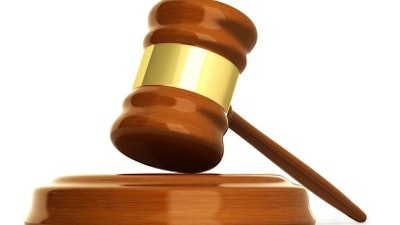 BISMARCK, N.D. (AP) — A onetime North Dakota oilfield executive is accused of breaking federal law by falsely inflating company revenues by tens of millions of dollars.
Joseph Kostelecky, of Dickinson, pleaded not guilty in Bismarck on Friday to five counts of wire fraud and one count of securities fraud. Each count carries a maximum penalty of 20 years in prison.
Prosecutors say Kostelecky served as an executive officer in the U.S. for Poseidon Concepts Corp., a fluid storage tank supplier based in Calgary, Alberta. He was promoted to executive vice president in May 2012, a position he held until resigning in January 2013.
The indictment alleges that Kostelecky made false and misleading claims about finances in order to inflate the value of the company and stock price.
"As part of and in furtherance of the scheme, Kostelecky repeatedly undertook efforts to conceal the fact that millions of dollars of purported contract revenue did not exist or was not collectible," the indictment says.
Defense attorney Markus Powell declined to comment.
Investigators say in late 2012 and early 2013 the company informed investors that much of its previously reported revenue wasn't collectible. Poseidon's common stock plummeted from more than $13 per share to 18 cents per share, a loss of nearly 99 percent. The stock was delisted from trading on the Toronto Stock Exchange in May 2013.
Kostelecky was released on conditions that he appear at all court proceedings, surrender his passport and limit his travel. The trial is scheduled to start March 7.