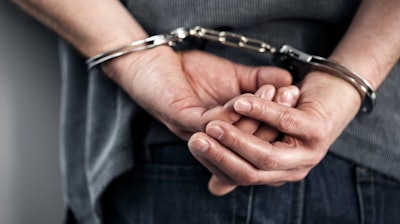 BERLIN (AP) — A German court says a Vietnamese man charged with being involved in kidnapping a former Vietnamese oil executive in Berlin will go on trial next week. The Berlin state court said Monday the trial of the 47-year-old, identified only as Long N.H. because of German privacy rules, will open April 24. He's charged with espionage and as an accessory to deprivation of liberty.
German authorities say executive Trinh Xuan Thanh and a woman accompanying him were snatched off the street, bundled into a van and taken to Vietnam in July. Vietnam claims Thanh, who had applied for asylum in Germany, returned voluntarily.
Thanh, the former chairman of PetroVietnam's construction arm, was given two life sentences earlier this year for embezzlement. The suspect is accused of providing logistical help in the kidnapping.