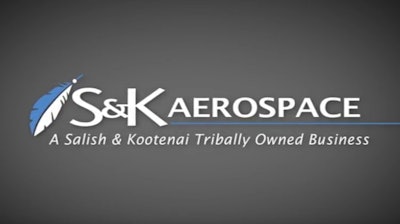 S&K Technologies, Inc., YouTube
WARNER ROBINS, Ga. (AP) — S&K Aerospace was awarded a $4.2 billion military contract for the company's facility in central Georgia.
The technology company was awarded the Air Force contract to supply parts to customers around the world, the Telegraph of Macon reported. Most of the money will not be seen locally, but more jobs could come to the company's facility in Warner Robins, Georgia.
Thomas Acevedo, CEO of parent company S&K Technologies, said it's too soon to know the exact number. The company currently employs about 100 people.
Acevedo said the current contract amounts to about $1.6 billion within five years. The new contract will last the next 10 years with a base five-year period plus a five-year option. It could also include an additional five-year close out period for a total of 15 years.
The work supports aircraft, ships, vehicles and other types of older equipment no longer supported by the U.S. military. The contract will help support 96 foreign military customers.
"About anything you could think of that it would take to make up a military, this would support," Acevedo said.
Acevedo said employees at the facility search for parts from suppliers, then have those parts shipped to customers around the world. Some parts are kept at the company's warehouse and shipped from there.
The contract is for the Parts and Repair Ordering System, which is referred to as PROS.
"The success of the program relies on our ability to process a significant volume of customer requirements in a relatively short period of time to meet the requirements of the contract, as well as managing a well-qualified and diverse vendor base to satisfy the wide range of needs," Tim Horne, director of S&K's PROS programs, said in a release.
S&K Aerospace is a tribally owned by the Flathead Nation in Montana.