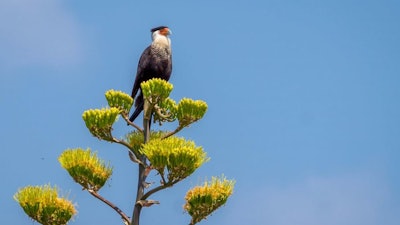 GM
General Motors is supporting the United Nations' Sustainable Development Goal to halt biodiversity loss by developing wildlife habitats at its sites around the world.
From helping protect honeybees with pollinator gardens or designating no-mow zones to grow grassland habitats, GM is demonstrating the role business can play in advancing sustainable ecosystems.
The company now has 62 sites that have achieved Conservation Certification from the Wildlife Habitat Council. The company is more than halfway to its commitment to achieve such certification at all its manufacturing sites worldwide by 2020.
The newest habitats can be found at 16 sites from North and South America to Asia. Fifteen more sites earned re-certification this year, showing continuous growth of their programs. These habitats provide a place for native flora and fauna to thrive, and serve as outdoor classrooms to engage communities on conservation.
GM designed its new habitats to restore, protect and promote biodiversity. In total, the company now manages nearly 5,000 acres of habitat in 13 countries.
Restore:
Edmonton Parts Distribution Centre in Canada — Created brush piles from scrap branches and twigs to serve as dens for coyotes and small mammals.
Toluca Complex in Mexico — Planted 13,290 trees in the Sierra Morelos National Park with the help of 1,250 employees and their families.
Rayong Engine in Thailand — Planted 300 mangrove trees and taught students about the critical role of mangroves in protecting coastlines.
Protect:
Flint Tool & Die in Michigan — Created a tall nesting platform as a safe place for osprey and swallows to rest and roost.
Boryeong Complex in South Korea — Developed pollinator gardens containing more than 4,000 plants and 29 species.
San Luis Potosi in Mexico — Built 30 birdhouses from recycled material and studied how resident and migratory birds use the habitat throughout the site.
Promote:
Talegaon Complex in India — Used habitat to educate 669 community members on ozone protection and importance of river and land conservation.
Edmonton Parts Distribution Centre in Canada — Took students on inflatable rafts doubling as floating laboratories to discover information about the North Saskatchewan River's health.
Wildlife Habitat Council promotes and certifies habitat conservation and management on corporate lands through partnerships and education. WHC Conservation Certification programs take corporate sustainability goals and objectives and translate them into tangible and measurable on-the-ground actions.