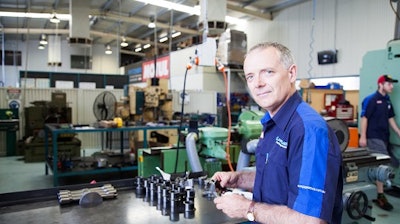 Flickr
WASHINGTON (AP) — U.S. businesses added 173,000 jobs last month, lifted by strong gains in services industries, according to a private survey.
Payroll processor ADP said Thursday that construction firms also hired more workers, while manufacturers shed jobs. Large job gains occurred in retail, shipping, and utilities companies, as well as in professional services such as accounting and engineering.
The figures nearly matched a gain of 166,000 in April. That suggests hiring has slowed a bit from an average of about 210,000 a month over the previous six months, according to ADP. Still, last month's job gains, if sustained, are enough to lower the unemployment rate over time.
"Broadly speaking, the ADP data look consistent with our view that the trend in payroll growth is moderating, but not weakening substantially," David Silver, an economist at JPMorgan Chase, said in a research note.
The ADP figures come just a day before the U.S. government's official jobs report. The numbers cover only private businesses and often diverge from the official figures.
Economists forecast that the official report will show employers added about 160,000 jobs in May, matching April's total.
Factories shed 3,000 jobs, according to ADP, which largely reflects weaker growth overseas that has caused exports to fall. Construction firms added 13,000 jobs.
The ADP survey wasn't affected by the Verizon workers' strike, which caused about 35,000 people to drop off payrolls for most of May. Economists forecast that will lower the government's jobs tally on Friday.