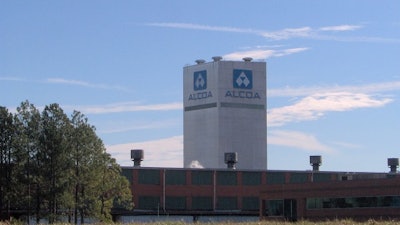 Wikipedia
NEW KENSINGTON, Pa. (AP) — Alcoa has laid off 90 workers at its technical center in western Pennsylvania as it streamlines before splitting its aluminum production business from the production of parts for the automobile and aerospace industries.
The cuts come even as Alcoa is spending $60 million to expand its 3-D manufacturing capabilities at the center in Upper Burrell Township, about 30 miles northeast of Pittsburgh.
Once the company completely implements its new Ampliforge process, it expects to add about 100 jobs at the technical center by next year. Ampliforge uses 3-D printers to design and produce parts that are finished using traditional processes such as forging.
The workers are being laid off to streamline the company's support infrastructure.
The technical center laid off about 50 workers in March.