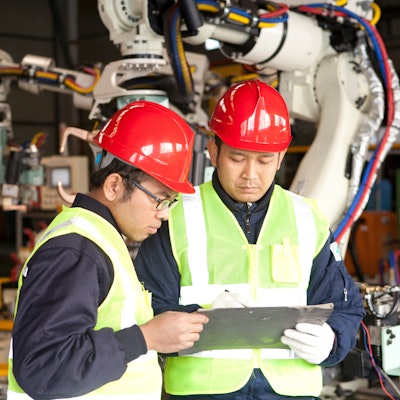 According to the new IDC Manufacturing Insights Spending Guide , manufacturing spending in the Asia/Pacific region, excluding Japan (APeJ), will grow at a 4.8 percent compound annual growth rate (CAGR) for the 2015-2019 period.
The perspective analyses the market dynamics in specific countries.
China is expected to undergo waves of automation and digitization due to inflation of wages and its focus on making manufacturing world-class, according to its visionary 'Made in China 2025" initiative. China will see an 8.5 percent year-on-year growth in software spending due to government initiatives such as Industry 4.0 integrating IT with manufacturing. 46 pilot projects proposed by the ministry will focus on innovation to implement smart manufacturing.
The shutdown of the automotive industry in Australia will have a negative impact on IT spending. Australia will see a five-year growth of 2.7 percent in manufacturing IT spending.
'Make in India' and its associated policies is creating interest in supply chain management, making it the top area of growth in the country, replacing security due to the expected passing of a Goods and Services Tax (GST) bill in 2016. Supply chain management will see the most growth, with close to a 14 percent CAGR between 2015 and 2019 in areas such as modern warehouses, improved logistic services and new software applications.
Singapore is becoming a 'connected society' improving the day-to-day lives of citizens.
IDC recommends that organizations should leverage upcoming trends in IT such as XaaS, usage-based models, strategic partnerships and connected enterprises to take a look at their IT spending patterns. These trends offer several benefits from cost reduction, agility, quick deployment, proven practices and additional capabilities.
Software will grow the most at a 7.5 percent CAGR between 2015 and 2019 as enterprises get comfortable with XaaS models. Hardware spend will be flat at less than one percent since companies have already invested on basic infrastructure for storage and computing.
"Technology spend in manufacturing continues to grow, however we see a shift as to where the spend is going. We are seeing companies take stock of existing investments to ensure they have delivered value. New spend is being focused towards operational efficiencies, such as factory of the future investment and new business models, such as product as a service", said Dr. Christopher Holmes, Managing Director, IDC Insights, Asia Pacific.