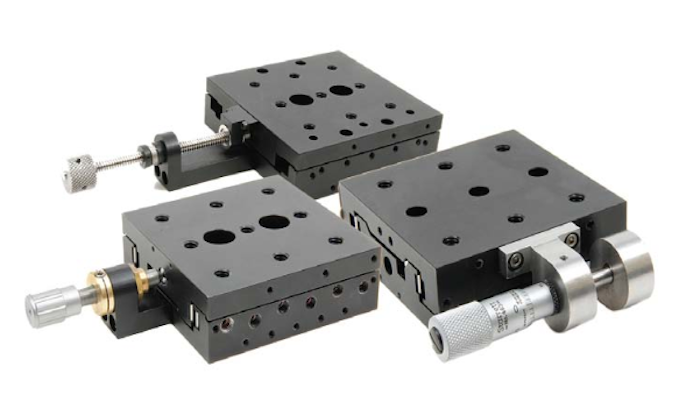 Del-Tron Precision, Inc. (Bethel, CT) offers the VB, VR and VS High Precision Positioning Stages, designed to take positional accuracy, performance and actuator flexibility to a new level. Utilizing Del-Tron's proven ball and crossed roller technology, the company offers three model numbers so users can choose the method of actuation best suited for their application. Build your own High Precision Stage by simply picking out the ball or crossed roller stage that meets your application's needs, choosing one of the 4 methods of actuation: Micrometer head, Fine thread adjustment, Lead screw or Motorized actuator. Other benefits include:
Travels ranging from .5" (12.5 mm) to 2" (50 mm).
Actuator mounting brackets available in both center line and side drive configurations.
Positioning accuracies ranging from 0.0001" per inch of travel straight line accuracy on the VS series to 0.00004" per inch of travel straight line accuracy on the VB and VR series ball and crossed roller stages.
www.deltron.com; 800-245-5013