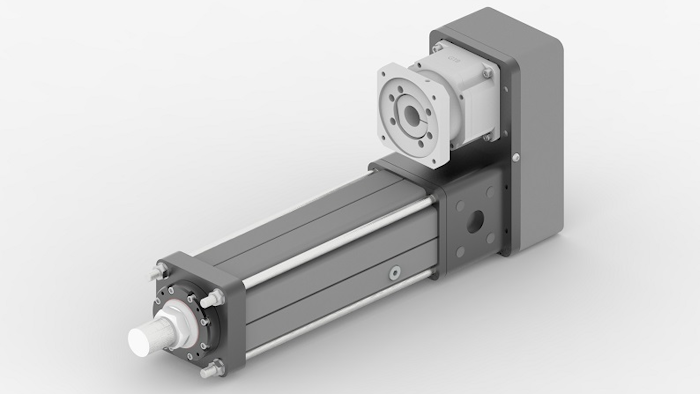 Curtiss-Wright
Curtiss-Wright Sensors & Controls Division (Gilbert, AZ) has released its next-generation Exlar brand FTX Series actuators. The high-force electric rod style actuators feature:
A design based on planetary roller screw technology.

A compact form factor.

A suitable alternative to hydraulic cylinders. 

A continuous force rating to 178 kN (40,000 lbf).

Speed to 875 mm/sec (34 in/sec).

Stroke lengths from 150 mm (6 inches) to 900 mm (3 feet).
The FTX215, a next-generation version of the current FT80 model, features: 
A capacity planetary roller screw that offers up to 15x the life and higher shock load resistance.

IP65 (min) environmental protection.

Idler pulley design that simplifies motor installation and belt tensioning/maintenance.

Grease zerk fitting and removable front seal bushing for maintenance and re-greasing of nut assembly to maximize actuator life.

Modular design with bolt-on mounting hardware allows mounting style reconfiguration in the field using available tools.
For more information, visit http://www.cw-sensorsandcontrols.com.