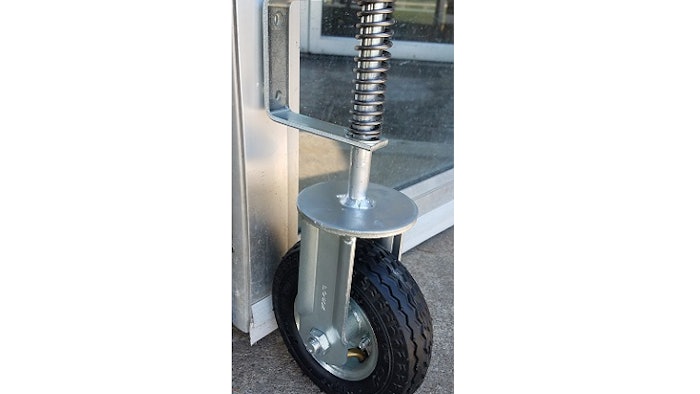 Payson Casters (Gurnee, IL) has announced the addition of a new custom spring loaded gate caster, with pneumatic wheel, ideal for outdoor applications, including gravel. The new caster is designed with a short swivel radius to be mounted flush to a door or gate. The fully pneumatic wheel offers mobility for moving door or gate units over uneven or rough terrain. Available in swivel or rigid design, the new Payson custom caster also offers:
A 2" stainless steel spring that has two inches of up and down travel, making it excellent for tough surfaces or inclines. The standard 2" travel can be increased for steeper inclines.
A total caster height of 7", with a 6" X 2" wheel. It can also be easily customized to other

 

heights and wheel diameters.
www.paysoncasters.com; 800-323-4552