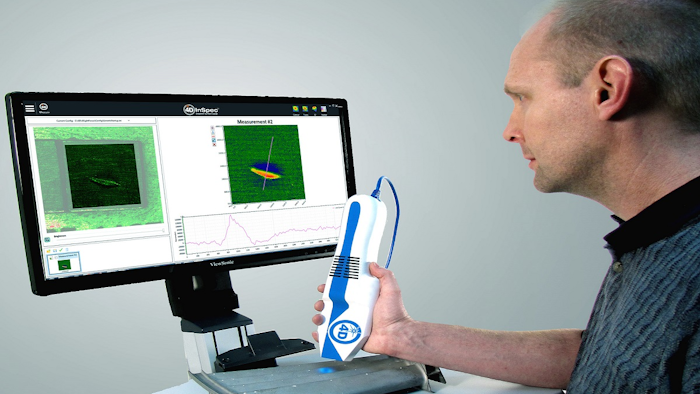 4D Technology (Tucson, AZ) offers their 4D InSpec Surface Gauge, a handheld, non-contact instrument that measures precision machined surface defects with micrometer-level resolution. Features include:
Unaffected by vibration, so it can be used on the factory floor for direct inspection of large and small components.
A single cable tether connects it to a computer.
Defect measurement capabilities of between 0.1 and 100 mils (2.5 to 2,500 micrometers) deep.
Its design allows for easier access to tight corners and a "fold mirror" attachment enables borescope-like access to features without direct line of sight.
An intuitive, touchscreen interface for setup, operation, analysis and report generation.
Software automatically finds critical features and calculates height, volume, area, slopes and location.
Operators can select 2D traces or 3D plots to view feature details.