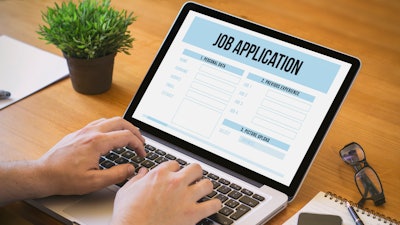 iStock
In certain sectors, employers are growing concerned about shortages of skilled personnel, or as I call them, assets.
While there may be a general shortage of skills in a region, a lack of skilled personnel in key business areas is created by (and must be solved by) management.
Every modern company, regardless of industry, periodically suffers from a skills shortage at many levels. The causes are many, but let's focus on those that can be addressed, and to a certain extent controlled. For the sake of this article, I will ignore the macroeconomic topics of employment rates, tariffs (or lack of them), and immigration policy.
Controllable Causes
There are three major causes to the shortage and stagnation of skills in an organization. While a shortage may hurt the business in the near term, the longer term effects of stagnation are more damaging.
The first sign of trouble is too much turnover at multiple levels in the company. An obvious excuse for this is "we can't pay enough," which is a poor and inaccurate excuse.
Assuming the employee is making sufficient pay to live comfortably, money is not a motivator. Too little is a detractor, but not the other way around.
In my experience, the typical reasons for people leaving a firm is the lack of challenge (they're bored) and lack of good, positive leadership (where are we going and why?). Both of these are the responsibility of management to address and solve.
Another frequent cause is actually a lack of employee turnover. Too little turnover is detrimental to a company's ability to deal with new and changing environments. Keeping the team together may sound like great idea, but the stagnation of skills and solidification of ineffective mindsets makes adapting and changing nigh impossible.
Finally, I see the ineffective use of talent as a detriment to both the company and the highly talented employees. This occurs when the most talented personnel are not sufficiently challenged, as previously mentioned, or the group in charge of a project is composed of the wrong members — technically, interpersonally, or both. One poor performer can undo the great work of a half dozen high achievers if allowed to.
What You Can Do
First of all, use cross training and new work assignments to improve employee engagement by challenging workers to learn and contribute more. This benefits employees by expanding their capabilities and confidence, and the firm for the same reasons.
Secondly, move people to new job assignments where they are a better fit and show interest. Even with the best hiring practices, sometimes a great employee is misused. The typical result is dismissal of the employee rather than reassignment to a better-suited role. Reassignment is better for both the employee and the firm, assuming a suitable role is available. Most employees do not approach new opportunities because they are unaware or fear reprisal.
Lastly, make managers accountable for productivity and turnover. Some managers have a poor record of hiring decisions. Mistakes occur, but repeated errors are the responsibility of higher management to resolve.
Do not rely on human resources to solve these problems as they are ill-equipped to deal with the technical and interpersonal intricacies of most departments.
Employee turnover is inevitable and can be positive in the proper proportions. The key is to ensure you retain the talent that will help your company achieve its goals.
Doug Ringer is an expert in improving individual and organizational performance and the author of "The Product Rocket: Launching New Products to Out-of-this-World Success" and "The Profit Imperative: Profitable Habits for Improving Organizational Performance." Doug has held global roles in marketing, R&D, and manufacturing at General Electric, Ericsson, and Honeywell. Follow his work at www.dougringer.com and Twitter.