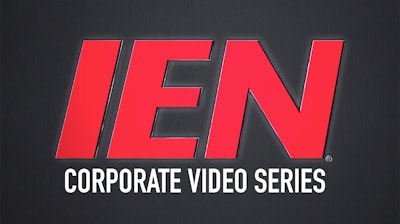 According to Eloqua and Brainshark, more than 85% of Internet users view online video each month, and nearly 46% say they're more likely to seek out information after watching an online video.
With custom video continuing to be the fastest growing online marketing strategy, IEN can create unique video products that:
Inform buyers about your latest product innovations and technology.
Drive brand awareness through coverage of company events and announcements.
Create a more personal connection than text or images alone.
Convey complex information more clearly than text.
Establish your expertise by showcasing your technical and tactical knowledge.
Here are some examples of our corporate, micro corporate, and product video offerings:
Corporate Video
Micro Corporate Video
360 Video Product Review
Product Video
Custom Pre-Roll
For more information on our video offering, contact me at [email protected].