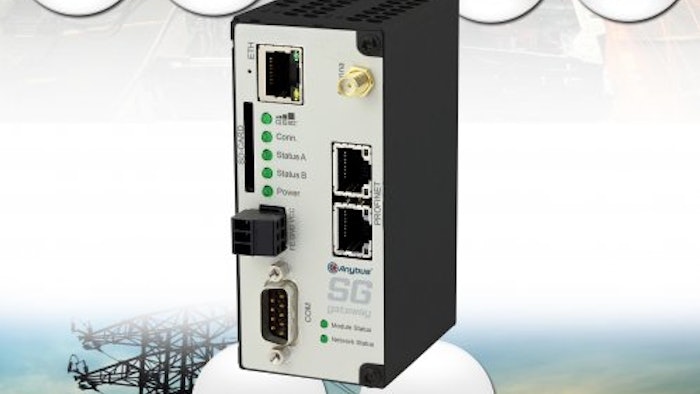 HMS Industrial Networks offers their new family of Industrial IoT gateways for Smart Grid applications. The Anybus SG-gateways enable communication between industrial applications and energy protocols with features that include:
Compatible with industrial devices running Modbus, PROFIBUS, PROFINET, EtherNet/IP, or M-Bus and energy protocols (IEC61850 and IEC60870-5-104). This means that a power plant control room which is using the IEC protocols, can connect to industrial devices such as generators, drives, filters and protection equipment.
Since the SG-gateways can act both as a master and slave, it is also possible to connect Intelligent Electronic Devices (IEDs) which communicate over IEC-standards, to industrial networks, allowing them to be controlled by PLCs, regardless of the supplier.
The Anybus SG-gateways are available in different versions for handling various industrial networks and communication standards. These include I/O, Modbus, PROFIBUS, PROFINET, EtherNet/IP, or M-Bus. All versions use the same web-based configuration tool where commands are dragged and dropped.