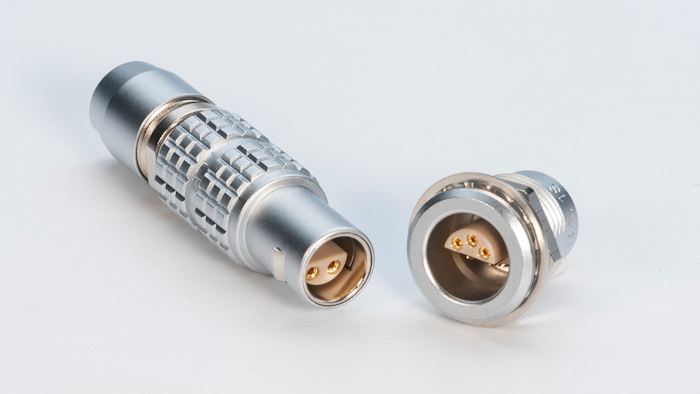 LEMO
The S series product range of push-pull connector systems from LEMO (Rohnert Park, CA) now includes a new outer shell design using LEMO's chocolate bar shape. The product uses the S series half-moon inserts and is compatible with the existing S series sockets on the market.
Both straight plug and free socket use the collet of the B series, offering a slightly different cable range than the existing S series. The product is available in 0S, 1S and 2S size connector for cables ranging from 1.4 mm to 9.9 mm and from 2 to 10 contacts. Additional features include:
Coaxial 50 and 75 Ω.

Triaxial 50 and 75 Ω.

3 sizes.

Multipole with stepped inserts.

9 color codings.

UL recognized.

A temp range from -55°C to 250°C.

Solder or print contacts.

Shielding of >40dB at 1 Ghz, >75dB at 10Mhz.
For more information, visit https://www.lemo.com/; or call 707-578-8811.