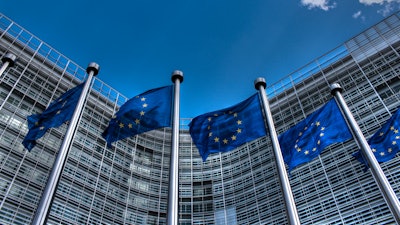 BRUSSELS (AP) — The European Union is concerned about a possible trade war with the U.S. over steel and aluminum tariffs and is urging President Donald Trump not to head down "a dead end" road of protectionism.
Economy ministers underlined Monday that the EU — the world's biggest trading bloc — supports free and open trade but will respond if it is targeted by U.S. tariffs when they enter force next week. French Economy Minister Bruno Le Maire said that "no one will win a trade war."
He said "there will be only losers. We believe that protectionism is a dead end." The 28-nation EU has threatened retaliatory duties on U.S. products likes steel, peanut butter and orange juice if it is not excluded from the tariff regime.