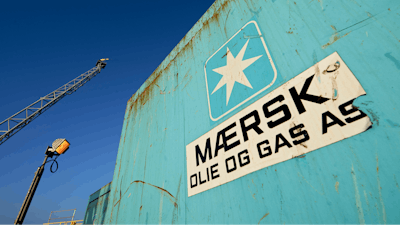 COPENHAGEN, Denmark (AP) — The drilling unit of Danish conglomerate A.P. Moller-Maersk A/S says a Norwegian employee has died after an accident occurred on a small rig in the Norwegian sector of the North Sea.
Maersk Drilling says an investigation is ongoing, but declined to comment further or name the victim. It says Friday it is taking "this incident very seriously."
The Copenhagen-based group said the accident happened Thursday on Maersk Interceptor and involved two of its employees. The other person, whose identity was not released, was also injured but his condition is not critical.
Norwegian rescue officials said one person had fallen into the sea, was picked up and flown by helicopter to land. Another person was hit by an object. It was unclear which one had died.