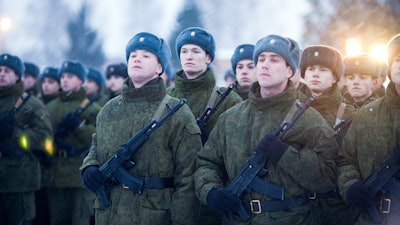 A new report by the IHS Jane's Defense Budget team reveals Russia has dropped out of the top five global defense spenders for the first time in 30 years. Military budgets around the world rose $1.5 trillion in 2016, and researchers expect defense budgets to climb even higher in 2017, with increased spending from India sending Russia down the rankings.
The new rankings:
The United States spent $622 billion.
China - $191.7 billion.
Great Britain - $53.8 billion.
India - $50.6 billion.
Saudi Arabia - $48.6 billion.
Russia is expected to have a total defense budget of $41.4 billion in 2016.