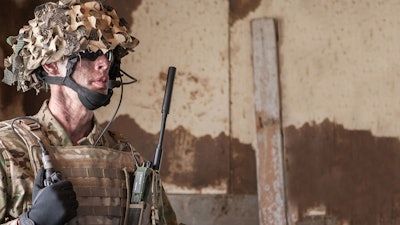 ROCHESTER, N.Y. (AP) — An upstate New York manufacturer has been awarded a government contract worth up to $1.7 billion to produce tactical radios for the battlefield.
Harris Corp. landed the five-year deal and will produce tactical hand-held radios through 2021 for U.S. allies and NATO forces in Afghanistan. The majority of the work will be performed in Rochester.
The U.S. Army also picked Harris in February to be one of three suppliers in a 10-year, $12.7 billion radio contract, and last year Harris was selected as one of two suppliers in a five-year deal with the Army to produce Rifleman radios - the 21st century walkie-talkie that links ground troops into the Army's command network.
Harris has moved a line of radio manufacturing to Rochester since acquiring Virginia-based Exelis last year.