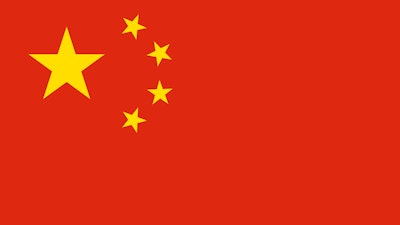 BEIJING (AP) — An eastern Chinese city called off preliminary studies for a petrochemical plant on man-made islands off its coast after residents protested this week over the feared environmental impact, the latest apparent victory in a growing wave of popular opposition to such projects.
The decision Tuesday by the government of Longkou in Shandong province highlights the challenges facing local governments as they seek sources of growth amid a sharp slowdown in the world's second-largest economy, while dealing with residents who are increasingly aware of environmental risks and deeply untrusting of officialdom.
The governments are increasingly opting to halt major industrial projects such as incinerators and chemical plants to appease the public, while also using the security forces to keep protests from expanding. Last month, at least two Chinese cities scrapped plans for garbage incinerators following protests.
A statement on the Longkou government's website said it had been carrying out an environmental impact study on the planned project but the work would now cease. No details of the protests were given, but police on Wednesday said gatherings that had occurred the previous day were illegal and disruptive of public order.
Police warned that no one should use text messages, mobile messaging services or the Internet to incite or organize any public assemblies, parades or demonstration. Local authorities encouraged the public to report on anyone who may be planning future gatherings.