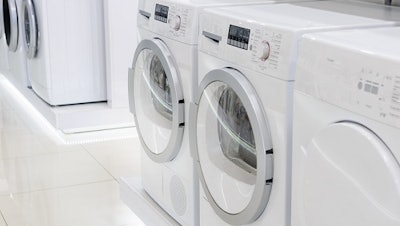 WASHINGTON (AP) — Orders to U.S. factories for long-lasting manufactured goods tumbled in December, with a key category that tracks business investment plans falling for a second straight month.
Durable goods orders dropped 5.1 percent in December following a 0.5 percent decline in November, the Commerce Department said Thursday.
The weakness was fueled in part by a 29.4 percent plunge in demand for commercial aircraft, a category that swings sharply from month to month.
Durable goods orders have fallen in four of the past five months, reflecting the pressures facing American manufacturers from a strong dollar and spreading global economic weakness. Both factors have hurt export sales of durables, which are items intended to last at least three years such as refrigerators, cars and computers.
The category that serves as a proxy for business investment plans dropped 4.3 percent in December after a 1.1 percent decline in November.
American industry has struggled in recent months, and economists do not expect a quick turnaround. They worry that export sales will continue to struggle as the dollar keeps rising. There is also concern about economic weakness in such key export markets as China, the world's second-largest economy, and other emerging markets.
Ian Shepherdson, chief economist with Pantheon Macroeconomics, noted that the big drop in December orders was influenced by some one-time factors, including a swing in the mix of orders to Boeing in December to lower-valued 737s.
He attributed the plunge in the investment category to the decline in oil prices to around $30 per barrel, down from around $50 per barrel in the late summer and early fall. That triggered further cutbacks in investment in the oil and gas industry, he said.
"No one should be surprised that manufacturing is fundamentally weak, given the oil hit and the strong dollar," he said.
Overall orders were down $12 billion in December to a seasonally adjusted total of $225.4 billion.
Demand was also down in a number of areas. Excluding the transportation sector, orders still fell 1.2 percent following a 0.5 percent decline excluding transportation in November.
Orders for machinery dropped 5.6 percent, while orders for computers and other electronic products retreated 2 percent.