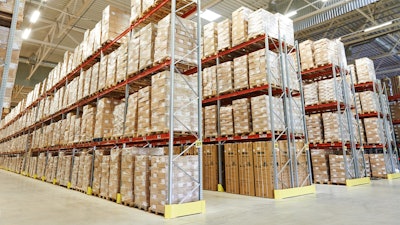 Tulsa-based AgoNow LLC opened for business in November 2016 with the same lack of fanfare you'd expect from any industrial master wholesaler, but it's not because they don't have an exciting story to tell. In reality, their story is more interesting than most, but they'd rather get to work proving the concept they left their careers to pursue. In fact, if they let their business model do the talking, the executive team at AgoNow is fairly convinced that not much more needs to be done to convince industrial companies to get on board.
Addressing a Gap
Larry Davis is the CEO of AgoNow – a pure industrial master wholesaler and channel solutions provider – and his roots in this business are deep. Davis is well-known for his gigs with ORS Nasco and Stellar Industrial Supply, and he's joined by a talented team with backgrounds as diverse as they are targeted. The key? Each and every link on this chain is well-versed in the industrial supply chain and sees a gap in how traditional industrial businesses are servicing their customer base. Davis and crew want to ensure the interests of both manufacturers and distributors are well-served. That means helping manufacturers partner with the right distributors to reach the right end-users with their entire product line, and helping distributors find a profitable path alongside its supplier partners in an often low-margin world.
In other words, they want to build a true partnership – one that facilitates profitable relationships between distributors and manufacturers through services that allow manufacturers to sell more deeply into their portfolios and industrial distributors to identify new opportunities and grow their market share.
"We're very intentionally picking the suppliers we're going to partner with, and pick those that have the capacity to deliver products that do what they say they're going to do, but they're also innovative and they help the end user ultimately drive productivity," he explains. "As part of that partnership, we're requesting that we set up the entire portfolio in our system so that when a distributor needs to sell something and they need the best product, we can get them the best information and they can easily buy that product through us and sell deeper into a portfolio of a manufacturer partner."
But more elements were missing; many partnerships struggled to overcome a lack of digital resources. For example, wholesalers needed to offer dynamic online content with easy procurement. "Finding the product, procuring, tracking and paying for the product; everything has to be in a digital environment," says Davis. Additionally, AgoNow believes strongly in the power of analytics. Elaborates Davis, "We're going to make sure that we put data into our system that we can use with suppliers and distributors alike to help them understand – are they growing faster than market, or slower than the market? Are they growing in the same geographies? We want to provide the analytics that help our partners refine their strategy and advance it more intentionally."
AgoNow has another lofty goal – to address the "unit of measure" problem that's long been plaguing the digital supply chain. "Unit of measure has been a problem for the twenty years that I've been around," says Davis. "We're going to try to communicate in a way where unit of measure can reliably be depended upon. That is probably the single biggest issue that prevents digital transactions in our space."
How It Works
Working with manufacturers, AgoNow will only sell to distributors and resellers. The company will sign a non-disclosure, non-compete, non-solicitation agreement to prove it has no intention of competing with its customers, according to Davis.
AgoNow also plans to help distributors and manufacturers lower operating expenses by shipping product for them, and reduce their working capital by stocking products and consolidating usage.
For the time being, the company is focused primarily on industrial MRO categories. More will be added as the company grows but, for now, the business is targeting:
Abrasives

Adhesives, sealants and tape
General construction

Metalworking
Electrical, lighting and batteries
Fasteners
Hand tools

Hose clamps, tubing and fittings
Heating, cooling and ventilation
Janitorial supplies
Chemicals, lubricants, coolants and fluids

Marking and labeling
Material handling and storage

Measuring and inspecting instruments

Paint and paint accessories

Pneumatics

Power tools and accessories

Pumps
Safety

Saw blades
Welding supplies
And if manufacturer-suppliers and distributors like the mission and the product categories, they might also be interested in the fact that AgoNow is 100% independent and owned by management. The reason this matters? With private equity focused on the industrial marketplace and acquisitions at an all-time high, many business owners have become fatigued by the way the game has changed. Davis says some businesses were compelled by this factor, because they had encountered so many channel players that were grooming their businesses for sale, which ultimately led to inconsistency and disruption. "We don't have a sell thesis," says Davis. "We've sold businesses and it's not that fun. So we're going to build one to keep, and let generations after us take over. We believe that matters to people who operate their business the same way."
To contact AgoNow and learn more about becoming a distributor or manufacturer partner, go to agonow.com/index.php/contact-us or email [email protected].