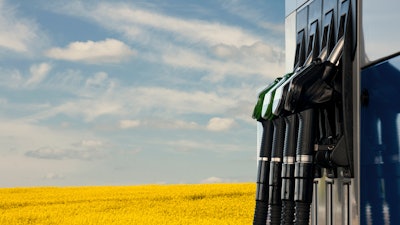 A recent report from the U.S. Energy Information Administration shows that U.S. retail gasoline prices averaged $2.14 per gallon (gal) in 2016, 29 cents/gal (12 percent) less than in 2015 and the lowest annual average price since 2004. Lower crude oil prices in 2015 were the main cause.
In 9 of the 10 cities for which EIA collects weekly retail price data, gasoline prices did not exceed $3.00/gal. Looking at more specific geographies (a graphic is also available in the gallery):
East Coast. In Boston, New York, and Miami, regular retail gasoline prices reached yearly highs during the summer driving season in June and were lowest in February. In September and October, disruptions to the Colonial Pipeline caused gasoline prices to increase approximately five cents and two cents across the region. Average prices moved within a range of $1.73/gal to $2.31/gal over the year.
Midwest. Retail gas prices peaked in mid-June during the summer driving season.
Gulf Coast. Gulf Coast gas prices tend to be the lowest in the country. The region is home to half of U.S. refining capacity and produces substantially more gasoline than it consumes. Additionally, gasoline taxes in the region are among the lowest in the country. In 50 out of 52 weeks in 2016, retail gasoline prices in Houston were the lowest of the 10 cities for which EIA collects price data. Houston prices ranged from a high of $2.10/gal in mid-June to a low of $1.45/gal on February 22. After the summer driving season, gasoline prices in Houston only rose above $2.00/gal once, for the week ending October 24.
Rocky Mountains. Limited planned refinery outages this fall, combined with gasoline inventories above the five-year average placed downward pressure on prices. At $2.02/gal as of December 12, prices were significantly below their five-year average of $2.78/gal.
West Coast. Prices on the West Coast tend to be higher than in other parts of the country because of strict fuel specifications in California, the region's relative isolation from other markets, and higher state and local taxes. During 2016, retail prices in Los Angeles were the highest of the 10 cities for which EIA collects price data. Los Angeles prices reached $3.11/gal, their highest point in 2016 in early January following a series of refinery outages along the West Coast.
A full copy of the report, which was compiled in part by Matthew French, is available here.