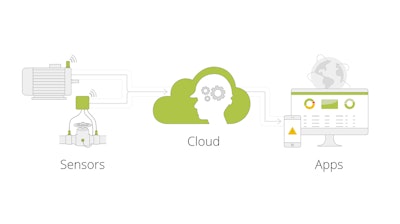 Petasense (San Jose, CA) has announced the launch of its new Asset Reliability & Optimization (ARO) System that includes:
Plug-and-play industrial sensors, ARO cloud, web and mobile applications.
Transmitter, a wireless device that connects sensors to the ARO System.

Compatibility with

Vibration Motes

and predictive maintenance software for monitoring assets like valves, electrical panels and steam traps. Vibration analysis can also be combined with sensor inputs such as temperature, running speed and current.

Multi-parametric sensor data visualization and analytics powered by machine learning. It has been built to process and analyze multivariate time-series sensor data.
Integrates with external systems like data historians and EAM.