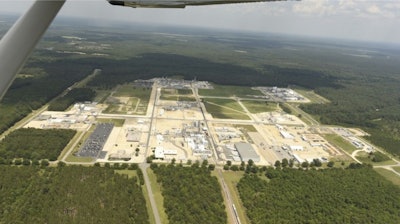 @delawareonline
RALEIGH, N.C. (AP) — A study performed for a chemical-maker accused of polluting North Carolina's longest river finds the entire waterway used by thousands for drinking water is laced with industrial compounds.
The Cape Fear Public Utility Authority said Wednesday the report shows last week's deal between Chemours and the state environmental agency to cut chemical emissions of GenX does too little for its customers.
The September report says Chemours is responsible for about half the chemicals detected near the river intake providing drinking water to about 200,000 customers around Wilmington. Consultants testing the river for 10 months found other industrial chemicals entered the river upstream of the Chemours chemical plant south of Fayetteville.
Chemours said the report posted on its web site was provided previously to state environmental officials and academic researchers.