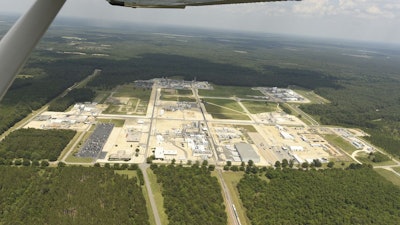 Twitter, @delawareonline
FAYETTEVILLE, N.C. (AP) — North Carolina officials say elevated levels of an industrial chemical have been found on the opposite side of the Cape Fear River from the chemical plant.
The Fayetteville Observer reports that the state Department of Environmental Quality found the chemical GenX on the east side of the river as part of their testing of wells within a mile of the Chemours plant in Bladen County.
Previous testing had shown GenX only on the side of the river where the plant operates.
GenX is classified by the federal government as an "emerging contaminant" needing more study. It is used to make Teflon and other coatings.
State officials also say they will expand water testing to well within a mile-and-a-half of the plant.