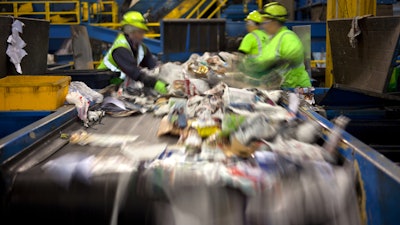 STOUGHTON, Mass. (AP) — Residents of a Massachusetts town are speaking out about the proposed site of a new recycling plant.
WFXT-TV reports the Weymouth-based company RecycleWorks is proposing to build a plant in Stoughton across from the O'Donnell Middle School and a future high school. Interim town manager Marc Tisdelle says the plant would be a transfer station where recyclables are processed. The town's zoning appeals board is currently reviewing the company's proposal.
Some residents say the recycling plant will increase traffic in the area. Others say they are worried about pollution.
RecycleWorks hasn't commented on the issue.
Town officials previously asked the company to conduct a traffic study. A public hearing on the proposal is scheduled for Thursday.