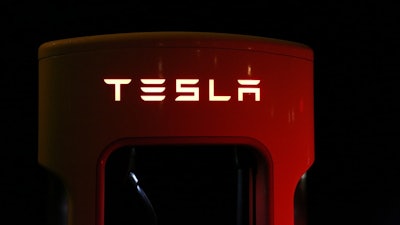 GENEVA (AP) — Police in southern Switzerland say they are investigating the death of a German man after a Tesla car he was driving crashed into a guardrail and burst into flames.
The Bellinzona city fire brigade reportedly pulled down from its Facebook page a comment a day earlier that had suggested that the vehicle's lithium-ion batteries could have triggered a phenomenon involving a "rapid and unstoppable increase in temperature" in the accident last week.
Reached by phone on Tuesday, the fire brigade said simply that an investigation was underway and declined to comment further. Bellinzona police said the German driver, 48, crashed while driving on the highway in circumstances that have not yet been clarified.
Tesla Europe did not immediately respond to an e-mail seeking comment.