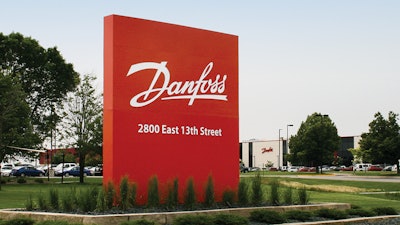 AMES, Iowa (AP) — Officials say a worker at an Ames hydraulic motors manufacturer has died in a work-related accident.
Des Moines television station KCCI reports that the Danfoss Power Solutions employee died after suffering injuries around 4 p.m. Thursday while at work. A Danfoss news release says the employee was taken to Mary Greeley Medical Center in Ames and pronounced dead.
Danfoss employee John Lavery, 45, of Ames, died Thursday afternoon after a safety hood on a motor testing operation, often referred to as a test stand, fell and struck him.
The safety hood serves as a protective shield to protect operators during the testing procedure, a news release said.
The plant says it's investigating along with federal Occupational Safety and Health Administration officials.
The company halted all production operations at the plant until further notice.