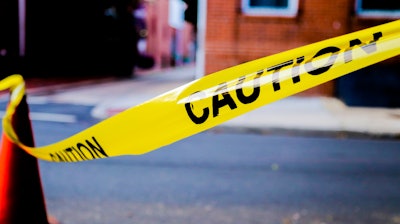 MIDDLESEX, N.C. (AP) — Police in a North Carolina town says one person is dead after a plant explosion.
Authorities in Nash County told local media outlets that a fire tank exploded at Pennco, Inc., on U.S. Highway 264 in Middlesex at around 9:30 a.m. on Friday. The fire marshal said two people were on duty at the time of the explosion. Neither person was identified.
Middlesex is 33 miles (53 kilometers) east of Raleigh.
Pennco manufactures wastewater treatment chemicals. The cause of the explosion wasn't immediately known.
WRAL-TV in Raleigh reported the explosion could be heard and felt in nearby communities.