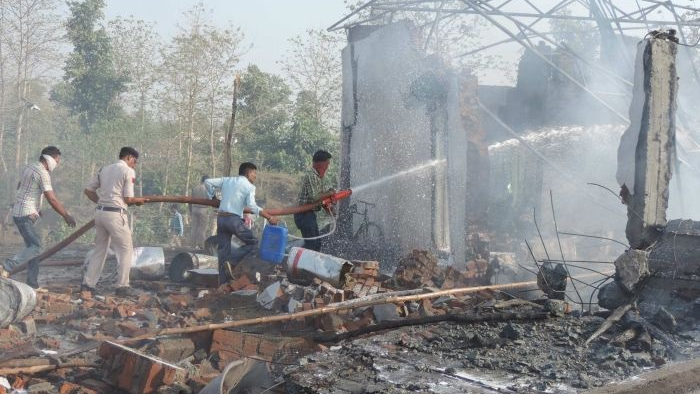 Stock News USA, Twitter
25 people have died in a massive explosion at a fireworks plant in the central Indian state of Madhya Pradesh.
Aljazeera is reporting that the blast was so powerful that its sound could be heard five km from the site.
According to the news agency, India has a huge demand for firecrackers, used in religious festivals and weddings, and workplace accidents are common due to "inadequate safety standards and lax enforcement of regulations."
Aljazeera is suggesting that the blast may have been caused by a worker throwing a lit cigarette butt on the premises, and that police are lodging a criminal case against the employee.
Two workers are said to still be in critical condition.