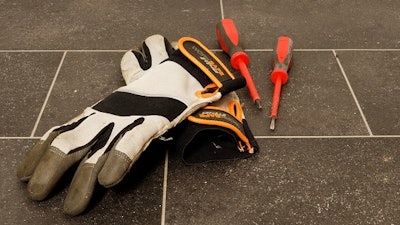 ATLANTA (AP) — Federal authorities have announced nearly two dozen safety violations issued to an auto parts manufacturer after a bride-to-be who worked at its Alabama plant was crushed to death by a robotic machine.
The U.S. Occupational Safety and Health Administration on Wednesday announced 23 violations after investigating the death at the Ajin USA plant in Cusseta, Alabama, about 90 miles southwest of Atlanta near the Georgia line.
Regina Allen Elsea, 20, was killed June 18, two weeks before her planned wedding day, OSHA said in a statement. The assembly line had stopped, and Elsea entered a robotic station to clear a sensor fault.
"The robot restarted abruptly, crushing the young woman inside the machine," OSHA said in a statement.
OSHA said Ajin failed to have procedures to prevent machinery from starting up during maintenance, among other violations. OSHA also said it cited two employee staffing agencies with four other safety violations.
Together, the three firms face a total of more than $2.5 million in penalties, according to OSHA.
Ajin said in a statement that safety has always been its "guiding principle," and that it fully cooperated with all aspects of OSHA's investigation, and intends to continue cooperating in the future.
"We at Ajin remain deeply saddened over the tragic accident that took the life of one of our valued teammates, Regina Allen Elsea," the company said.
But OSHA investigators said proper safety precautions could have prevented the death.
"This senseless tragedy could have been prevented if Regina Elsea's employers had followed proper safety precautions," David Michaels, assistant secretary of labor for Occupational Safety and Health, said in a statement.
Workers at the Alabama plant, which employs about 700 people, stamp metal parts for Hyundai and Kia vehicles, authorities said.
Michaels had traveled to Korea in 2015 to meet top managers at both Hyundai and Kia to warn them of "hazardous conditions" at their suppliers, he said.
"Kia and Hyundai's on-demand production targets are so high that workers at their suppliers are often required to work six and sometimes seven days a week to meet the targets," Michaels said in a statement.
"It appears that — to reduce its own costs in meeting these targets — this supplier cut corners on safety, at the expense of workers' lives and limbs," he added.
Kia Motors is committed to workplace safety, and its suppliers are vital to the success of its manufacturing plant in nearby West Point, Georgia, Kia spokeswoman Corinne Hodges said in statement.
"The items identified by OSHA are inconsistent with our company's core values and we will work closely with Ajin in the pursuit of continuous improvement," Hodges said.
In a statement Wednesday, Hyundai Motor Manufacturing Alabama said Ajin and its other suppliers are all required to comply with its "supplier code of conduct," which includes operating a safe workplace that complies with OSHA standards for safety and training. The company said it also encourages safety among companies that supply parts for its auto plants by offering quarterly safety forums and sharing best practices.
Ajin USA should have ensured that measures were followed to disable the machine at the Alabama plant before workers came close to it, said Kurt Petermeyer, OSHA's regional administrator in Atlanta.
"This was a preventable incident," Petermeyer said. "Ajin USA only had to ensure that proper safety measures were followed to de-energize the robot before the workers entered the station."