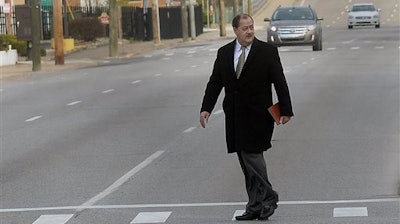 AP file
RICHMOND, Va. (AP) — Attorneys for former Massey Energy CEO Don Blankenship are hoping to convince an appeals court their client was wrongly sent to prison.
Blankenship ran the coal company that owned West Virginia's Upper Big Branch mine, where a 2010 explosion killed 29 men. He's currently serving a one-year sentence after being convicted of conspiracy for what prosecutors call a series of willful safety violations at the company.
Blankenship's attorneys say the conviction was unfair and that Blankenship never willfully violated safety regulations. Prosecutors say Blankenship instructed underlings that safety violations were a cost of doing business.
The 66-year-old Blankenship recently released a manifesto from prison declaring himself a political prisoner.
A three-judge panel at the 4th Circuit Court of Appeals in Richmond is scheduled to hear the case Wednesday.