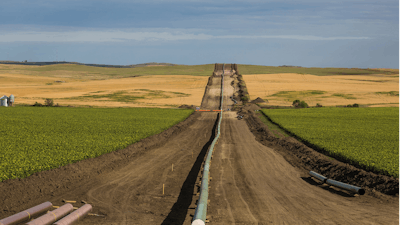 REASNOR, Iowa (AP) — Authorities suspect arson in the latest burning of heavy equipment being used in the construction of the four-state Dakota Access pipeline in central Iowa.
The Jasper County Sheriff's Office says the blaze late Saturday near Reasnor, Iowa, caused about $2 million in damage to an excavator and three bulldozers. The equipment is operated by a contractor for Dakota Access, a subsidiary of Dallas-based Energy Transfer Partners.
Opponents have, for months, been protesting the $3.8 billion, nearly 1,200-mile project pipeline, warning its construction could jeopardize water supply and damage cultural artifacts.
Another suspected arson of construction equipment happened on Aug. 1 at the same site, about 30 miles east of Des Moines.
No arrests have been made in either fire. The Iowa Fire Marshal Division and the FBI are investigating.