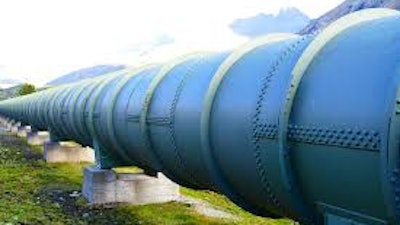 TBILISI, Georgia (AP) — Georgia's intelligence agency says it has detained seven people suspected of plotting an attack on a gas pipeline that carries Russian gas to Armenia.
The State Security Service said in a statement on Monday that it detained five people on Saturday who were planning to bomb a section of the pipeline south of the capital, Tbilisi. A sixth person was detained for failure to report the crime. The seventh person in custody is a police officer who is suspected of abusing his powers.
Georgia buys some of the Russian gas it transits on to Armenia. Over the weekend, intelligence officers said they found a cache of explosives and automatic weapons in a forest south of Tbilisi.
Footage released by Georgian authorities showed the detainees escorted into the security service's headquarters.