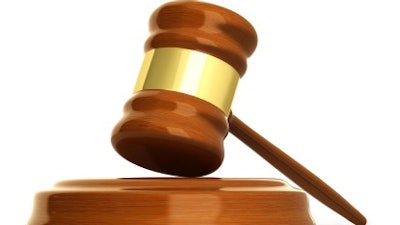 COLUMBUS, Ohio (AP) — Jurors in an Ohio federal court say DuPont acted with malice by dumping chemical-tainted water from its West Virginia plant into the Ohio River.
The same jury on Wednesday said a chemical used by DuPont at the plant caused a man to get cancer and awarded him $5.1 million in compensatory damages.
Jurors will begin deciding Thursday the amount of punitive damages to be handed out.
A message seeking comment was left with DuPont.
There are 3,500 lawsuits alleging a link between illnesses and the Wilmington, Delaware-based chemical company's discharging of the chemical into the river.
The Washington County man says he got testicular cancer because of C8 used to make Teflon.
DuPont maintains there were only small amounts of C8 in drinking water and not enough to be harmful.