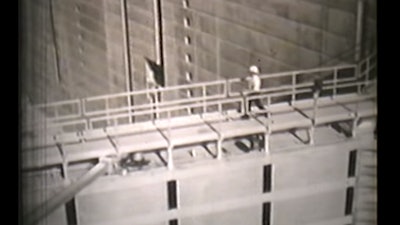 YouTube
MASSENA, N.Y. (AP) — The Saint Lawrence Seaway Development Corp. is planning to hold a memorial ceremony to pay tribute to the workers who were killed during the original construction of the waterway.
The agency says the ceremony will be held June 3 at the Eisenhower Lock Visitors' Center in Massena in St. Lawrence County. A memorial plaque will be dedicated to honor workers who died during the Seaway's construction.
Seaway officials say they've learned that David Hanna, the father of Bonnie Pearson of Ogdensburg, New York, was the first American worker who died while working on the five-year construction project.
The agency is seeking information on other Seaway construction workers killed on the job, as well as stories of the 22,000 carpenters, engineers and laborers who built the Seaway from 1954 to 1959.