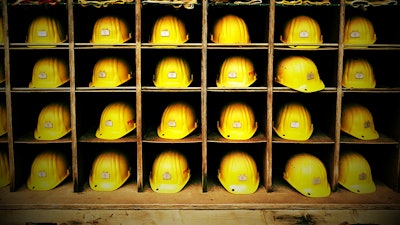 Flickr
I have the good fortune of partnering with many wonderful companies on their safety initiatives. The companies vary in size and industry. Some are 100 year old name brands and others are just starting out. Regardless of these differences, the ones that are truly successful, with productive and engaged teams, share at least one common trait – they all follow a similar safety framework. I call these organizations the "safety IQ leaders."
These successful organizations think about safety in two main categories:
They have a relentless focus on keeping their people safe and healthy, which is about sending them home to their families and loved ones the same way they arrived at the work; and,

They have a drive to operate safer facilities, which is about minimizing the hazards that could potentially harm individuals.

One

example might be having a strong Lockout / Tagout program.
Digging deeper, we find that these safety IQ leaders have identified and follow the same four safety drivers. Think of these like macro influencers affecting the safety program.
1. People – They know their teams are more effective at their jobs when the organization they work for has a strong, visible safety program.
2. Process – They actively seek to remain compliant, not just with all regulations that affect their organizations (e.g., OSHA), but also with the requirements their customers and other stakeholders have as part of doing business.
3. Practical – They realize that managing risk through an effective safety program will help keep worker compensation rates down.
4. Productivity – Their safety programs are designed around workplace productivity and they know that safety and productivity go hand in hand.
While some organizations look at safety programs as risk avoidance, safety IQ leaders tend to focus on positive and productive outcomes. This results in a safety program that is followed by and promoted among all. Ultimately, it increases the team's engagement and productivity.
John McDermott, QSSP, OSHA-30 Gen'l Industry & Construction, is Sr. Manager, Safety for Grainger. For more information, visit www.grainger.com.