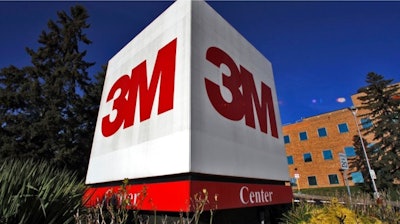 AP Photo
MINNEAPOLIS (AP) — Federal jurors have sided with 3M Co. in a lawsuit brought by a South Carolina man who contended a surgical infection he suffered was caused by the Minnesota company's patient-warming device.
The jury in Minneapolis decided Wednesday that 76-year-old Louis Gareis had not shown that 3M's Bair Hugger device caused his problem during hip-replacement surgery in 2010.
Gareis' attorneys said an appeal will be filed. 3M says the company "is grateful that the jury put science first."
The Star Tribune reports the case was the first of thousands of individual lawsuits pending against Maplewood-based 3M to go to a jury.
The Bair Hugger is used in more than 80 percent of U.S. hospitals during surgery to maintain the patient's normal body temperature before, during and after a surgery.